STEAM (meaning Science, Technology, Engineering, Arts and Maths) education is an essential and fundamental part of a student's journey through their schooling years. Thus, it is vitally important that teachers nurture and develop their interest in STEAM in ways that are engaging, fun, and creative.
The following products are designed and dedicated to promoting learning and discovery in the classroom – making STEAM engaging, entertaining, and educational!
Osmo:
Adopted in over 30,000 classrooms in 42 countries around the world, Osmo merges tactile exploration with innovative technology that actively engages children in the learning process. There are 12+ games suitable for ages 3 – 12, each one focussing on different academic subjects such as; coding, math, drawing, spelling, physics, geography and spatial relational skills.
The Osmo classroom Kit (Genius Edition) includes an expansive collection of Osmo games that allow children to explore science, maths and art.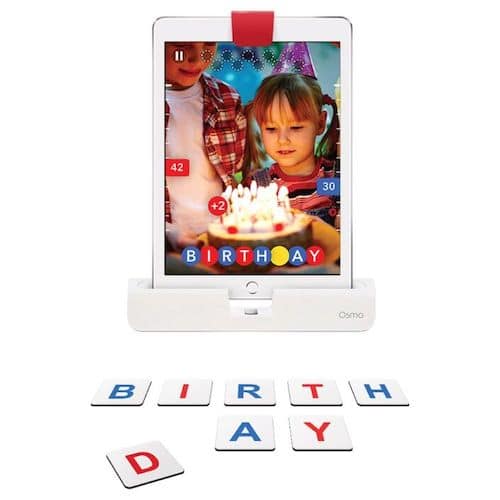 Kit inclusions:
4 Osmo base and mirrors (reflectors)
4 learning systems
4 sets of Words tiles (upper and lowercase)
4 Tangram sets
4 Number piece sets (dot and number tiles)
Plastic storage system
2 Teacher's guides classroom posters
Full STEAM compatibly, with five games included (Tangram, Words, Numbers, Masterpiece and Newton)
Teaches maths, art, critical thinking, spelling and problem solving
Learn more: https://www.playosmo.com/en/ 
Sphero BOLT:
Sphero BOLT is a programmable robot ball that you can drive and code, providing endless opportunities for students to be creative and have fun while developing fundamental STEM skills. When used in a STEM curriculum, this educational robotics kit lets students learn programming skills, complete hands-on activities, and share their creations with the classroom.
The Sphero BOLT Power Pack compiles the best of Sphero's STEM products.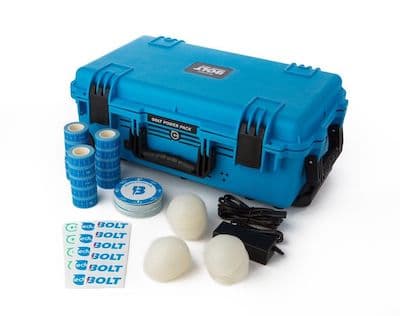 The kit includes:
Power pack carrying case
15 Sphero BOLT robots
15 inductive charging cradles with USB cables
15 protractors with heading, directions, and clocks
15 turbo covers
Maze tape and 124 stickers
Airline compliant case
Compatibility with the Sphero Edu app for iOS, Android, macOs, Windows and Chrome OS
Compatibility with Swift Playgrounds for iOS
Learn more: https://sphero.com
3Doodler:
With over 2.5 million 3Doodlers shipped and making an impact in over 8,000 classrooms worldwide, it's no surprise that 3Doodler is one of the most popular STEAM products across the globe.
The 3D pen allows students to create 3D products straight from their imagination or textbooks. The 3Doodler Start Learning Pack is a great place to start for any teacher wanting to introduce 3D printing to every child in the classroom for less than the cost of a regular 3D printer.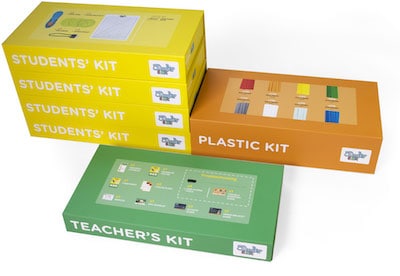 The kit includes:
12 x 3Doodler pens
1 cheat sheet
3Doodler poster
1 Activity poster
Learn more: https://intl.the3doodler.com
Circuit Scribe:
Circuit Scribe is an innovative way of teaching how electricity and electronics work, giving students an immersive hands-on STEAM experience. Removing the need for wires and soldering, their conductive ink pens create endless possibilities for fun, creativity, and learning.
Using the silver ink (and non-toxic) pen, students can draw connections between electronic modules, switch on the power, and watch as their creations activate buzzers, motors, lights, and more.
Geared toward younger students of 8+, the Circuit Scribe Intro Classroom Kit is the perfect way to introduce electronics to your classroom.
This kit includes:
25 9V battery adapters
50 LEDs
25 switches
5 multi-coloured LEDs
5 blinkers
30 Circuit Scribe Conductive Ink Pens
25 Steel Canvases
25 Stencils
1 Inventors notebook
1 jumper sticker sheet
Learn more: https://circuitscribe.com