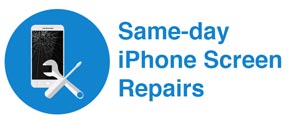 eStorm Service Centre is your dedicated PC Repair & Apple Authorised Service Provider & Reseller. Our goal is to take the hassle out of your computer repair and phone repair experience, all while delivering you with the highest quality service and support with a timely turnaround. In our Springfield and Toowoomba store you will find all your PC & Apple repair needs, including Mac, MacBook, MacBook Pro, MacBook Air, iPad, iPhone, Apple Watch and Apple accessories.
Computer Repair
Our Apple Certified Technicians are able to perform repairs and upgrades to all your Apple devices and PC computers.

As an Authorised Apple Service Provider, we only use genuine Apple parts and are able to process any repairs covered by an Apple Standard Warranty or AppleCare+ free of charge. 
Authorised Reseller
Being a authorised Apple reseller, we offer a wide range of new Apple computers, as well as in-store credit towards your new Mac when you trade in your existing Mac *if under 5 years old.
There is no worse feeling than not having access to your important files, which is why we assess your recovery options and offer the best solution for your needs.
We are here to help you resolve any issues you might be having with iOS, iCloud or any applications on your device.
Malware and Spyware can create serious threats to your computer, as well as steal your personal information while remaining completely hidden. 
We are located in Springfield Central and Toowoomba City where we provide impeccable Apple repairs, Mac repairs, computer repairs and phone repairs to Brisbane, Springfield, Toowoomba and surrounding areas.
If you are a small to medium-sized business, enterprise business, education facility or government department, please call our friendly team directly to best find how we can help you.
SPRINGFIELD CENTRAL

145 Sinnathamby Blv - Springfield Tower - Ground floor

TOOWOOMBA CITY

7/12 Prescott St. Home Maker Center
Why Choose Us
As an Apple Authorised Service Provider (AASP), we're able to provide service and repairs that don't void your Apple Warranty or Consumer Law Warranty. We use genuine Apple parts, which guarantees quality and the longevity of your device.
Independent Apple device repairers are not Apple Authorised. They use cheap imitation parts that void your Apple Warranty. These inferior parts, like replacement screens, can often cause force touch and gesture problems.
To keep your Apple device running as well as the day you bought it, choose an Apple Authorised Service Provider.

Buy your new Mac device from eStorm Service Centre and Save!
Ready to upgrade? Trade-in your device and receive an in-store credit towards the purchase of your new Mac or iPad.