If you can dream it, there's probably an app for it. In fact, there are thousands of apps specifically focussed on the education sector, so how do you decide which ones to introduce to your classroom?
As tablets and iPads become an increasingly popular medium for learning in schools, it's important to stay up to speed with the many amazing (and some not so amazing) learning applications that are available. With planning lessons, marking papers, and scheduling parent/teacher meetings, it can be difficult to do the extensive research required when choosing a new app to bring into your learning environment. That's why we've done all the hard work for you!
We understand it can be overwhelming when there are countless apps offering the same or similar services, so we've compiled a list of the most popular and highly rated apps designed to make teaching seamless and learning fun.
You probably already have the basics down, like a solid calendar app and a way to communicate with parents and students outside of the classroom, so we've chosen apps that offer something a little different. All apps are recommended by teachers, suggested by
Scholastic and TED-Ed Innovative Educators.
To make teaching organised and seamless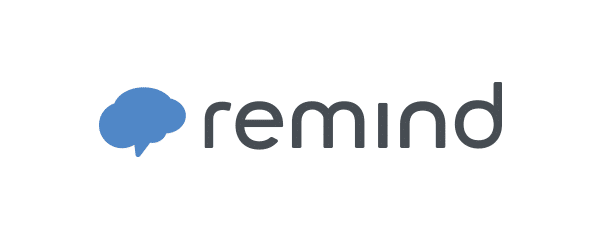 Remind
Remind is a popular app that – you guessed it – sends out timely reminders for students and parents. But it's also much more than that!
As you're probably well aware, students and parents often don't have the best track record when it comes to opening emails or answering phone calls. At its core, Remind provides an avenue for teachers to send out classroom announcements (think end of semester parties, school excursions, birthdays), due date reminders for homework or projects, or words of encouragement before a big test.
These messages can be sent via SMS or can be viewed in a web-based interface similar to a Twitter feed. It and opens a safe avenue for communication with parents and teachers (either via direct messaging or replies to announcements). Now before you start worrying about the implications of a direct line of communication with overbearing parents, you can disable this feature in the app. You can also set up 'office hours' so you cannot be contacted outside of school hours.
Remind can also be integrated with Google Classroom, Google Drive and Microsoft OneDrive, so you can easily share materials and attach content to your notifications and reminders.
The best part? Remind is FREE. There are optional paid features, like voice calling and 'urgent messaging', but these are not at all necessary.
Check out the Remind website for more info: https://www.remind.com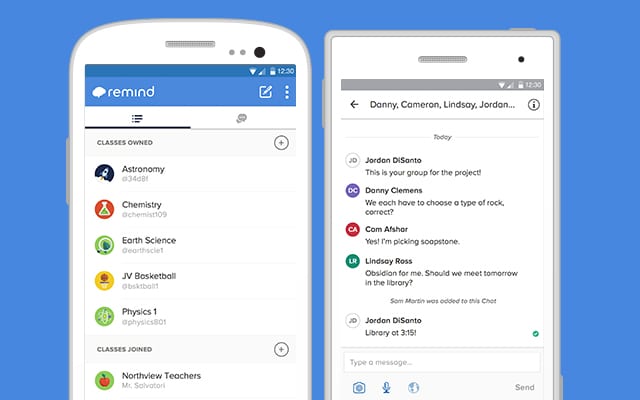 Haiku Deck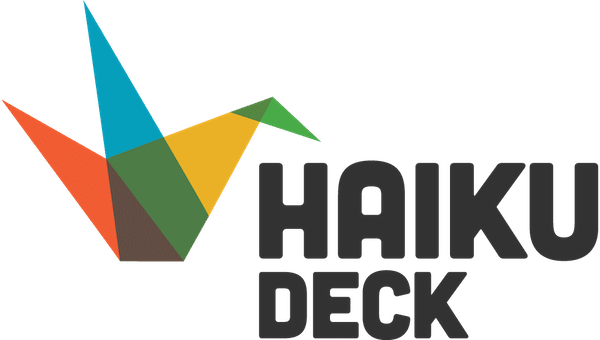 Microsoft PowerPoint is so mid-2000s. While it is a powerful and popular tool, creating a slide show can quickly become messy, unorganised, and boring.
Haiku Deck makes creating presentations fast and easy, while producing stunning and engaging slideshows. With thousands of layouts, themes, and royalty free images, you no longer need to waste time sourcing them yourself. Plus, Haiku Deck Classroom gives students access to best presentation practices and slide shows that present their data and information clearly and precisely.
There are no free options for Haiku Deck, but the costs outweigh the benefits. Teachers can expect to pay about $11 AUD a month and has all the benefits of a Pro plan (unlimited deck creation, privacy control, YouTube embedding, custom branding, and access to thousands of professional layouts and royalty free images), plus you'll get 150 student licences, with a classroom management dashboard and gallery, Google Classroom integration, and live web playback.
You can try a trial for free to experience the magic of quick, simple and easy slideshow creation: https://www.haikudeck.com/education
The TED-Ed App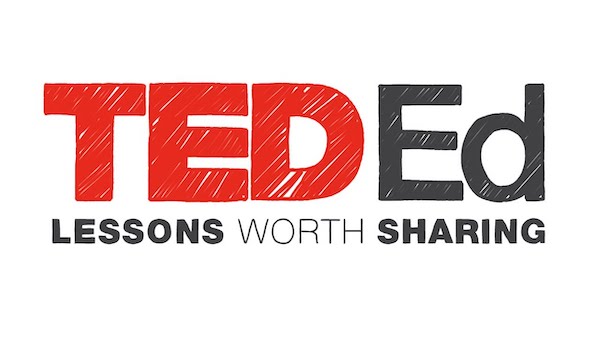 The vast library of TED Talks and TED animations gives teachers the opportunity to incorporate videos that will enhance their lesson plans, and students the opportunity to discover and study the ideas of the world's most influential and inspiring people.
TED (Technology, Entertainment, Design) is devoted to spreading ideas in the form of short, powerful talks (usually less than 18 minutes). There are hundreds of incredible TED talks covering pretty much any topic under the sun. The TED-Ed initiative promotes discovery and learning through their growing library of animated lessons collaborated with experts in Science, Literature, History, and more.
View the Ted-Ed website here: https://ed.ted.com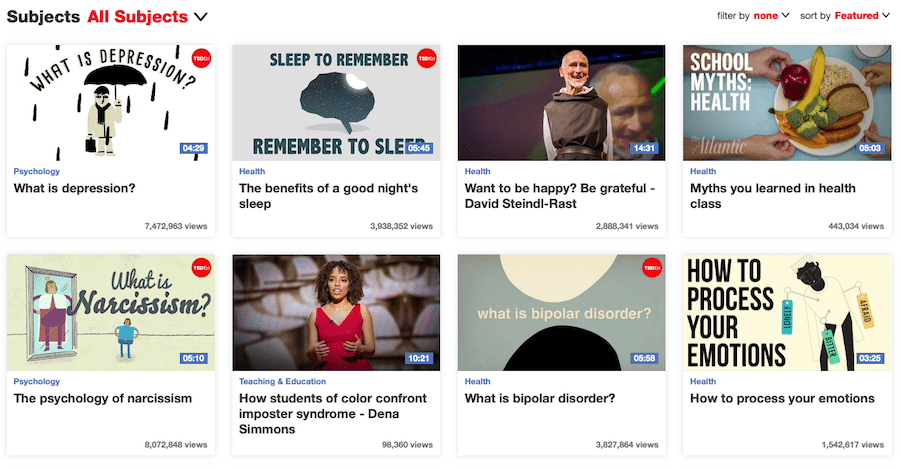 Animoto

Getting sick of slideshows that students have zero interest in? That's where Animoto comes in handy. Animoto is a completely free tool for educators and students that allows you to create and share engaging videos with little-to-no effort.
With Animoto, you can quickly create video introductions to knew topics, recaps, educational videos and more. Start a project by choosing one of many templates, add the images and video clips that you'll need, and drag and drop them right into your project. Within the app, you can adjust colours and fonts, use stock music provided by Animoto, and completely customise the design and layout of your video.
See an example of an educational video here: https://animoto.com/builder/templates/explainer/educational-presentation
https://animoto.com/builder/templates/explainer/vocabulary-lesson
This is a fun way to add some diverse media to your lesson plans that aren't the usual slideshows or PDF documents. The best part is that Animoto is completely FREE to use. However, if you're wanting to remove the Animoto branding in your videos or access their extensive library of stock images, you'll have to pay about $25 AUD a month.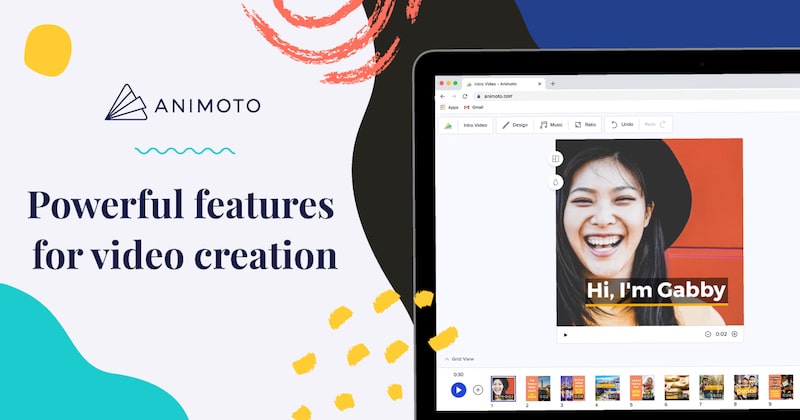 To make class fun
Kahoot!

Let your students' competitive streak shine with Kahoot! Kahoot is a free application that makes quizzes fun and interactive. Create your on kahoot in minutes, or use one of millions of premade quizzes. Students can compete against each other or against their own previous scores, and the quizzes can be completed live in the classroom or during their own time.
Teachers can base entire lessons around Kahoot! by incorporating YouTube videos and slideshows, or use Kahoots to introduce new topics, assess prior knowledge, or as a fun way to recap a lesson. Download Kahoot reports so you can assess learning progress and topics that may need following up, plus find which individual students may need help. 
The best part about Kahoot! is that it's completely free to either create your own quizzes, or access the library of over 40 million premade quizzes and questions.
Get started on fun, free quizzes here: https://kahoot.com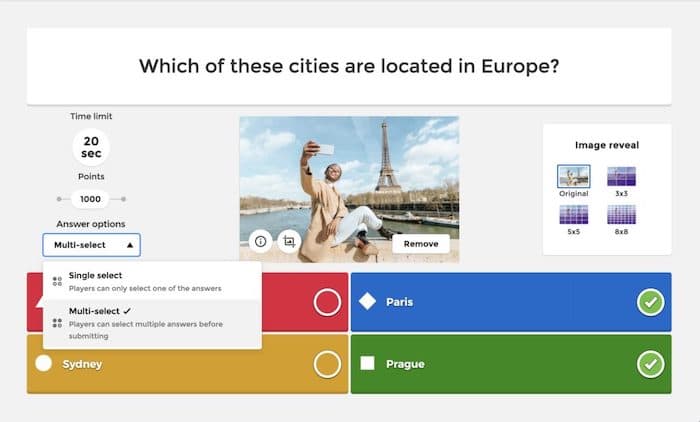 Wacki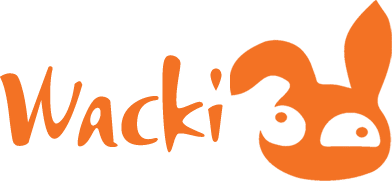 Australian-made Wacki is an app boasting a plethora of fun indoor and outdoor games to engage with children, build bonds, cultivate confidence and instil important values. It's perfect for team building exercises, and can be a fun way to the end the day or reenergise the class after lengthy sessions.
The app allows you to filter your search (filters include games for large/small groups, goofy games, icebreakers, and trust games) and provides a quick (2 minute) explanatory video that is engaging and simple to follow.
While this app probably won't be a huge part of your daily teaching life, it's a great way to get kids excited and ready to learn. Plus, it's FREE to use.
https://funyouthgroupgames.com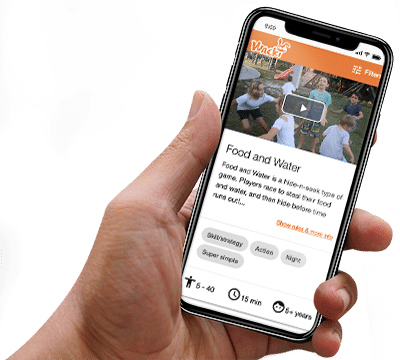 Spellwizards

Spelling can be a real drag for kids and encouraging kids to practise spelling lists can be a hard task for both parents and teachers. Spell Wizards is an engaging, kid friendly online programme for primary aged kids (4-11) to help them improve their spelling in a fun and engaging way.
Essentially, children listen to a sentence being read to them while it appears on a screen. The key word is removed, and children must type it into the box on the screen and press enter. If it is correct, they move onto the next spelling, if not it praises them for good effort and encourages them to try and again with a hint. The game boasts fun cartoon character Avatars, colourful screens, star prizes, sound effects and positive reinforcement.
Teachers can create custom spelling lists that improve spelling, typing and listening skills, and get reports on individual child and class performance.
For parents, the app costs about $5, but teachers and schools gain access to exclusive deals for the education sector.
https://spellwizards.co.uk/about